RSHosting is rated "Excellent" with 4.6/5 on Trustpilot
RSHosting is rated "Excellent" with 4.8/5 on Google
Huge 75% Discount this Black Friday
Start your web hosting for as little as $2.95/month
with Free Website transfer and Super Fantastic 24/7 Support
Get the perfect website domain now!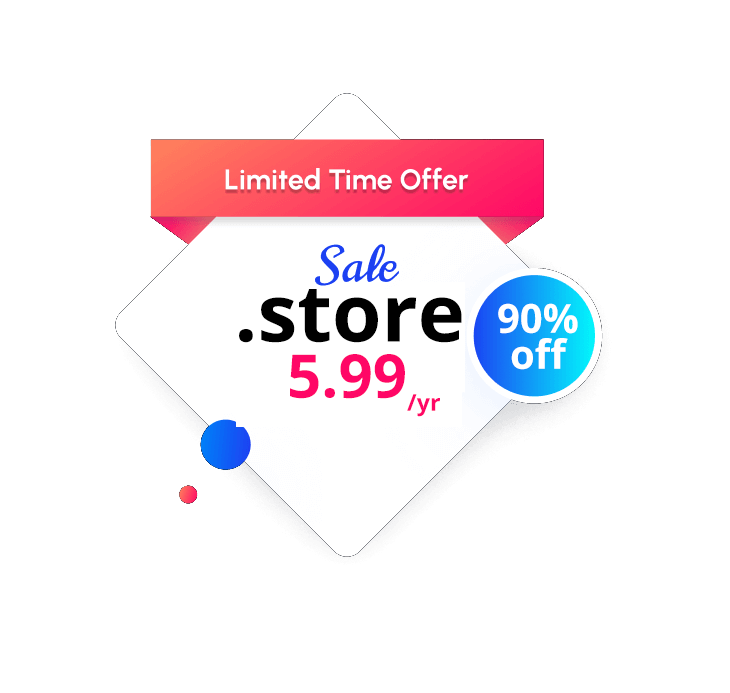 Our Fastest Hosting helps you succeed.!
Our web hosting services cater to a diverse range of individuals, from novice to seasoned users, who value prompt and secure hosting solutions. Our comprehensive features include competitively priced plans, round-the-clock Guru Support, a user-friendly interface to help you get started with ease.
Speed up your website by a whopping 700% than your competitor websites!
We are the pioneers of Cloud hosting offering top-notch, customized Cloud solutions in UK and USA datacenters. With our amazingly fast Cloud hosting, you can rest assured that your data and applications are secure and accessible anytime, anywhere. Allow us to help you harness the power of the Cloud and take your business to the next level.
Unleash the power of cloud computing with our private, high-performance Cloud servers. Our servers utilize state-of-the-art Proxmox Cloud technology and NvME SSD cloud storage, providing exceptional speed and reliability for your business needs.
With upcoming technology, as we become increasingly dependent on Artificial Intelligence (AI), RShosting is proud to lead the web hosting industry through the development of our AI-powered Web Hosting solutions. Our cutting-edge technology is at the forefront of this rapidly expanding field, providing unparalleled levels of efficiency and reliability. Our AI Powered Web Hosting includes tasks such as optimizing server performance, detecting and preventing targetted attacks towards our servers, automation of backups and data retention, regular updates and patches and much more !With our state-of-the-art system, we are confident that we can exceed your web hosting needs, offering a fast and seamless experience. At RShosting, we are committed to providing our customers with the very best in AI-powered web hosting technology, and are excited to be playing a pivotal role in shaping the future of this industry.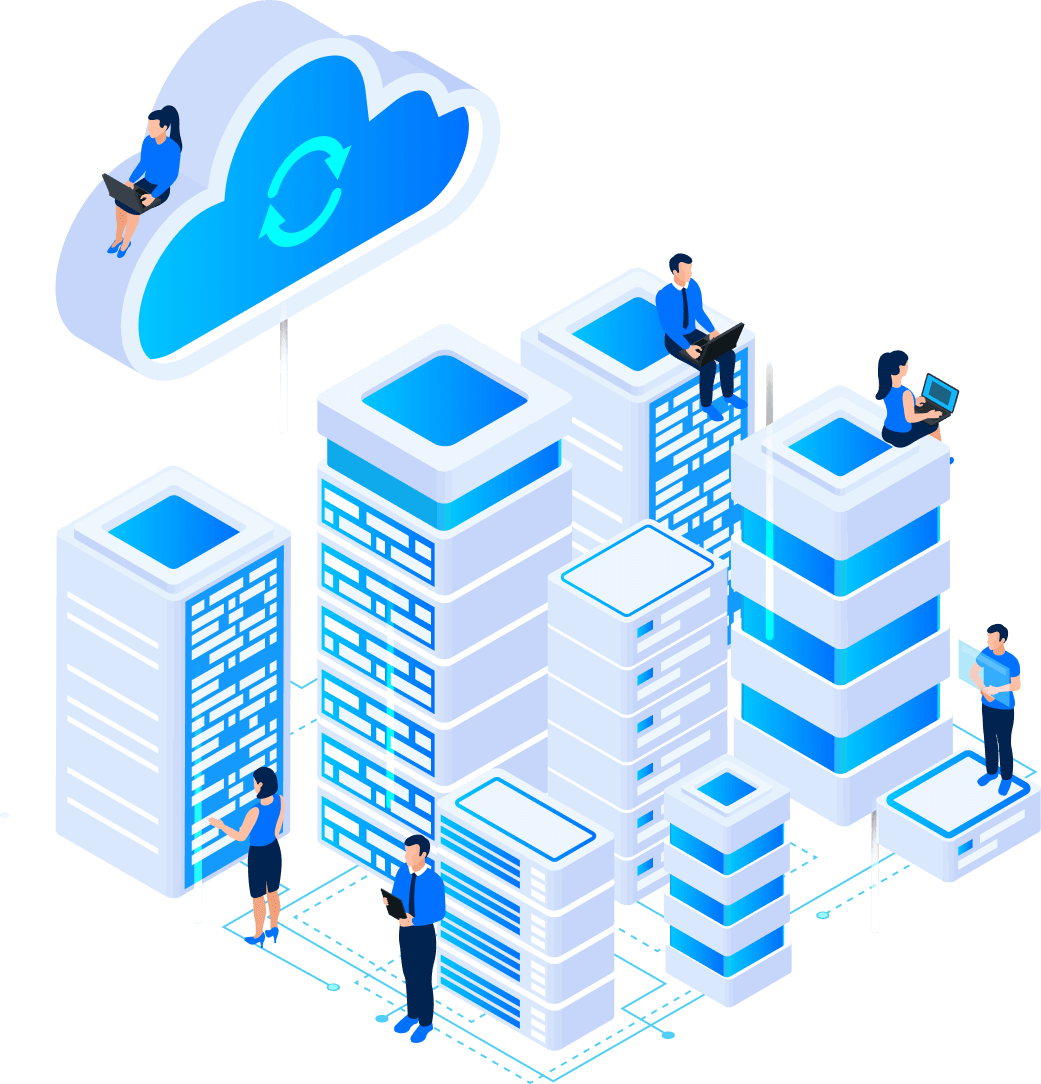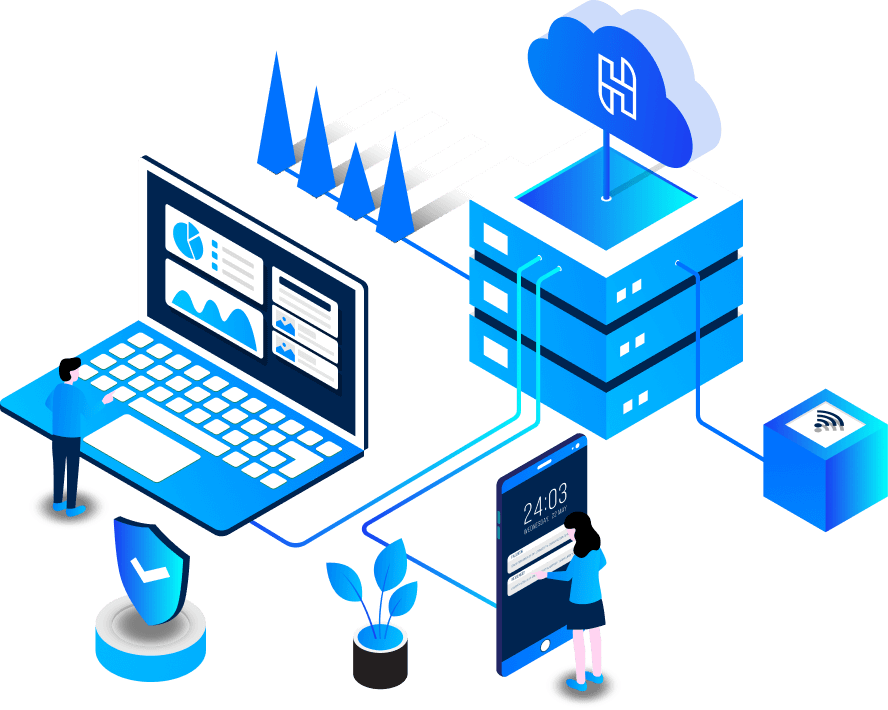 Cutting Edge Latest Technology
Our cloud servers are designed using state-of-the-art NvME SSD drives that offer extreme high speed and reliability. These drives are configured with our cloud storage system, and our RAID1 array ensures that your data stays protected and secure. We take pride in offering the latest technology to our customers, so you can be confident that our cloud servers are optimized for exceptional performance.
8x faster than SSD drives

Distributed CEPH Cloud Storage

Delivers fastest WordPress hosting

Super fast read write I/O speeds

Daily snapshots for DRAS recovery.
Our servers are powered by Cloudlinux, an operating system that offers optimal security and reliability. We take pride in offering our clients an exceptional level of protection with our use of cagefs technology. This unique technology ensures that each account on our cloud server is independent and isolated, providing dedicated resources to each client. Our commitment to security and reliability is unwavering, and we are constantly working to improve our infrastructure to deliver the highest level of service to our clients.
Cagefs secured accounts

Dedicated & Isolated resources per account

Hardened PHP for securing your PHP websites

High Performance LVE powered hosting

PHP selector allows to run Legacy PHP versions
As website performance is a crucial aspect of running a successful website, it is essential to ensure that all components of your website work together optimally to provide the best possible experience to your users. In this regard, one of the most significant factors influencing website performance is the web server you use to host your site. This is where Litespeed web server comes in, providing an incredible website speed that is unparalleled in the industry. With its cutting-edge technology, Litespeed web server delivers lightning-fast load times, ensuring a seamless user experience for your website viewers. This exceptional capability is a critical advantage that will help you stand out from your competitors and enhance your online presence further.
LiteSpeed Cache for super optimised WordPress hosting

HTTP3 Support for Fast Website browsing

Free Quic.cloud CDN

Brotli compression enabled

Gzip Compression enabled

Multiple PHP Workers support
Imunify 360 is a comprehensive, proactive security application designed to safeguard web servers and hosted websites against various cybersecurity threats. Providing top-notch features such as Antivirus, Firewall, WAF, PHP Security Layer, Patch Management, and Domain Reputation, this solution efficaciously defends your web assets against malware infections, web attacks, vulnerability exploitation, and all other malicious elements. With an easy-to-use UI and advanced automation capability, Imunify 360 enables businesses to protect their online environment, including their websites and sensitive data, in an efficient, effective manner.
Secure Antivirus to protect your website

Robust Anti-malware protects your website from malware injections

Inbuilt and effective Firewall.

Easy UI to manage security alerts

Proactive security scan to protect websites
Free Data Migration for Unlimited websites
We understand that website migration can be a complex and challenging process. Therefore, our highly skilled team of professionals will make your migration experience stress-free and cost-efficient. We provide complimentary migration services where our experts will seamlessly migrate your website to our platform, ensuring minimal downtime and full functionality.​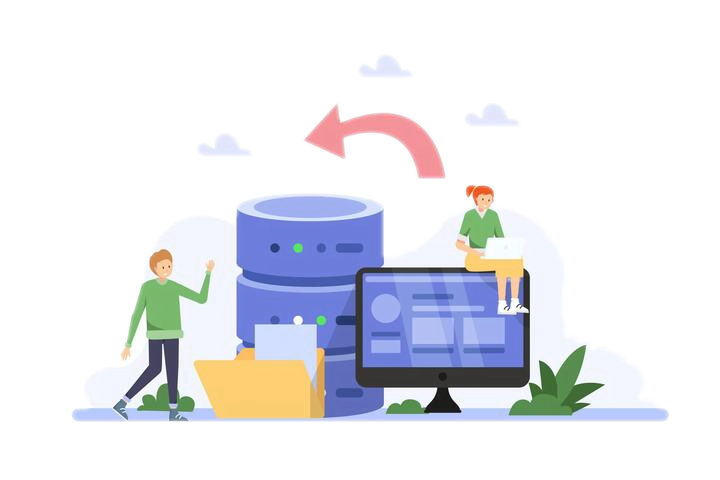 Our WordPress hosting experience is nothing short of excellent through our range of fully managed WordPress packages, powered by NvmeSSD technology, designed to take your website's performance to the next level. Our servers are optimized and fine-tuned to deliver exceptional performance for your WordPress websites, including pre-installed WordPress, a secured firewall, and WordPress staging previews.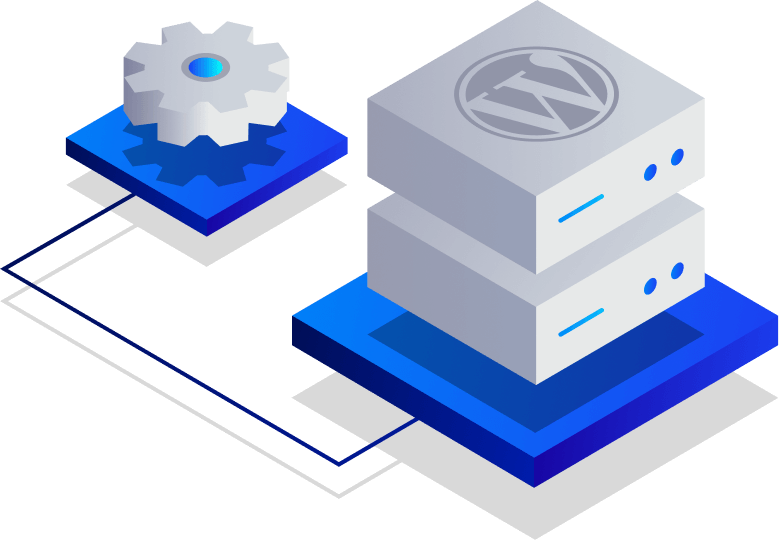 What do our customers say?
Have you heard about our fantastic customer reviews? We are so proud to say that our customers love us for the great quality services we provide.
Their testimonials speak for themselves and we are thrilled to have their support.
Phillippa
Excellent customer service
I have been a customer of RS hosting for a few years and have always found them really helpful. I recently had a more complicated problem with some over billing that had happened by mistake. Rs hosting went out of their way to sort out the problem speedily and efficiently. They made sure that the problem could not be repeated in the future and went to great lengths to sort it out. They made sure we were not out of pocket and even gave us a one off deal that really helped out with our set up going forward. This made up for any confusion and inconvenience so I ended up a very happy customer. Thank you RS hosting and Sam for being amazing!
Duncan Price
Recommended Hosting
We have been with RS Hosting now for over 13 years and get on great with the guys, I believe as we have so many sites hosted that together we have been able to make both of our services stronger as we are quite demanding as a web organisation and have to really put RS through their paces. They now know what we require and how to make everything as smooth as possible.We have dealt with other hosting companies and the support time can run into days, I have to say with RS that there support is normally within the hour and they will stay on the issue till complete.
Chris
Fast and Efficient
I ask for a particular item to be installed in my CPanel and it was done in a flash by Ravi. thank you Ravi. Great people there who do a wonderful job of keeping us all going. Excellent Service.
Anshita Shrivastava
Excellent Service and price
We have been using RsHosting for more than a year now, and they have never let us down. Very good technical support & fits in the budget & hosting requirement. Highly recommend.

Shailesh Kumar
Extremely satisfied
I am a software engineer and have experience around 15 Years, I have never came across a support team like RsHosting, they are JUST AMAZING in respect of:Knowledge Speed Problem Solving Helping and what so not.They are just ready to help 24X7 with the same zeal. I will recommend even when I take next birth on the earth. Any support team should be like RsHosting
Jeff Cook
Fast hosting
I've been with RS Hosting for a few years now, and although I've not had cause to raise more than two or three tickets, they've always been very fast and effective at dealing with my problems. I had thought that as they charge so little for web hosting that support might be the weak point, but not so, I thoroughly recommend them.
Jason Weir
Fast servers and fast support
I have been with Rshosting for quite some time now and they have the best hosting as I know. Super fast servers and incredible uptime for my website. What else can I ask for! And not to forget, their excellent support just adds cherry to the icecream!

Ansh
Excellent Service!
Excellent Service!! Never seen such a prompt response from any company. We get lot of help on any technical issues too. So they are not just the hosting provider but comes with a full package of all the technical support. We have already got few domains & different hosting plans with them, We are going to transfer more domains to RSHosting from other providers. I did a lot of google search before I could find the best hosting packages in my budget. I would highly recommend them.
Mostafa Beig
Decent uptime hosting
I got a UK managed cpanel vps with Rshosting in Nov 2012 and since then have been extremely happy with them. They have an amazing support... with my tickets replied quickly and with detailed explanation as what did they do to fix the problem. I have not experienced any such downtime for my vps with them, except any for scheduled server maintenance which is notified in advance.I would highly recommend these guys for their excellent hosting and support.
Kyriakos
Great hosting and support!
Stephen is awesome at his job, he solved all my issues and took care of my concerns in a timely and professional manner! Highly recommended hosting; their support is awesome as well!
Tony
Incredibly fast and super hosting company
I have been with RShosting since almost 6 years now and have only good things to say about their fast servers and super fast support. Happy to be with them and will keep recommending them.
Alan Cole
Customer of RSHosting for more than 18+ years
I've been hosting with RSH for at least 18 years now. When I first went with them they had by far the best support I'd ever witnessed. Things did change for a while once they were taken over by a bigger company but once again the support is top notch and they are always trying to help.
Dennis
A quick reply regarding my ticket
A quick reply regarding my ticket. The response from your support team was excellent, very quick (especially in these times) and answered my query fully.ThanksDennis
Bob
Excellent service + tech support.
Excellent service. Problem solved within 30mins with great communication and tech support throughout. Great to know there's a very reliable team running the show in the background. Thanks!
Info SAPLSMW
Seriously the best bang for the buck.
Ridiculously low price and great tech support. SAPLSMW has been a loyal customer for 9 years and would not consider moving to another provider.
Alex Mead
Very helpful support
Very helpful support, been with them for few years now. if i have an issue then they are quick to respond on live chat and help resolve issues.
QUACH VU
Instantly response, solving issue quickly.
Instantly support, help resolve quickly even with complicated issue. Highly recommend. Thanks. Steven.
The next Messi
Excellent customer service
Excellent customer service, always very prompt to respond to emails and very quick to resolve any problems.
P Hoff
Excellent service as always
As always , support has been outstanding.I would definitely recommend RSHosting.Their servers are super speedy. Queries are attended & resolved without any delay.You can rely on these guys. Bingo ...:)

Hossam Mabrok
Fast and qualified support team
Fast and qualified support team. Thank you all.
Jason
Fast servers and fast support
Fast servers and fast support! I just love them!!
M Badman
Highly Recommended
I have been using these guys since more than couple of years & have always been satisfied with their fast servers & excellent support.Highly Recommended.

Angelo Bandiziol
Very competitive hosting provider!
Very competitive hosting provider with affordable price plan and A+ customer service. Definitely recommended!
Peter P
Amazing Host
Excellent & Fast Support with Superspeed servers.
Lovely Rakesh Dhalaria
Excellent Support !!!
Excellent Support and truely fast hosting.
Hey there! We would love for you to be a part of our community and stay updated with all the exciting things happening at our company! Take a sneak peek of our official blog where you can find company updates, technology information and much more. Your feedback is always welcome and we are excited for you to join us on this journey!